Rehearsing for their upcoming Kansas State Fair performance are members of the Buhler Singers. "This year's show is based around Motown music," said Greg Bontrager, BHS Choral Music Director. This 40-minute show features a capella and 60s show choir music, as well as songs from the musical Hairspray. The Buhler Singers will perform from 6:00-7:00 pm at the Peoples Bank & Trust Arena TODAY Wednesday, September 15th. Caption Credit: BHS Introduction to Journalism Class Photo Credit: s.neill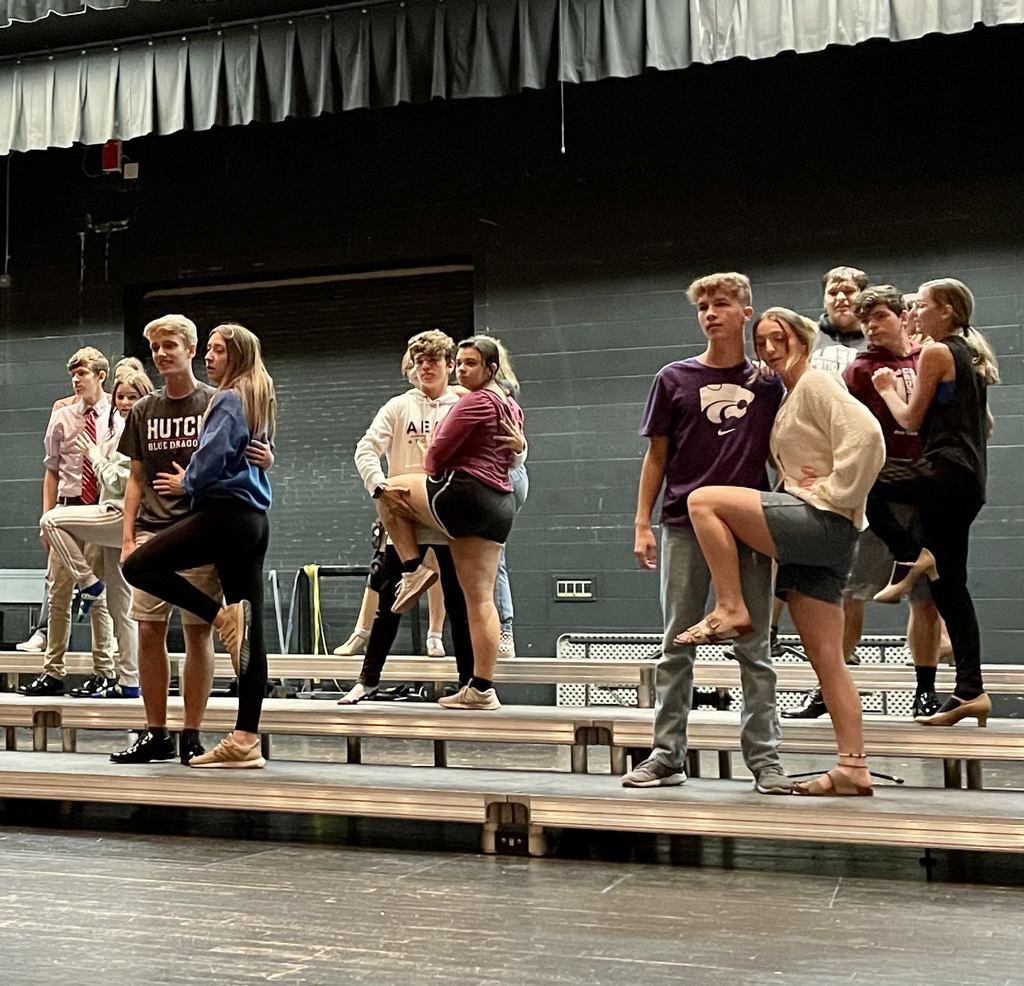 Tackling his opponent in the JV football game Monday night at Crusader Stadium is defender Bryce Ruda. The JV Crusader Football team beat Andover Central 26-14. Stay tuned to BHS Football this Friday as the varsity Crusaders travel to Winfield. Game time at 7:00. Follow along on Ad Astra Radio KWHK 95.9 or on the Crusader Sports Network live stream on Youtube.com. Photo credit: t. sheridan

Parents: Please check your email regarding permissions/preferences for COVID testing and quarantining information should your student be identified as a close contact in the future. Please fill out the form ASAP. #BetterTogether Cindy Couchman, Superintendent, Buhler Schools

Buhler High School Bus #23, with driver Leon Deaver will not run this morning due to illness. Please make arrangements to transport your student to school. We are sorry for this inconvenience.

On Thursday Mrs. Couchman, USD 313 Superintendent, announced a new Covid 19 testing protocol that will allow close contacts to remain in school, activities, and at work. You may find the Facebook Live video detailing this plan here:
https://fb.watch/7M-72dL6V3/
or click through here for more information:
https://www.usd313.org/article/526934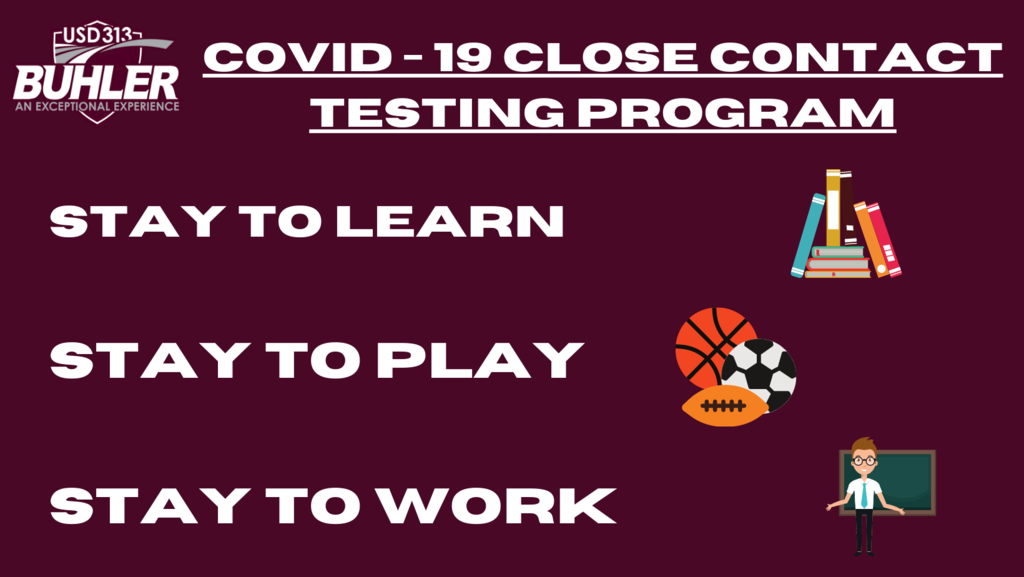 Join Mrs. Couchman on Facebook Live tomorrow, September 2nd, at 12:00 noon to learn about our Stay to Learn and Play testing options.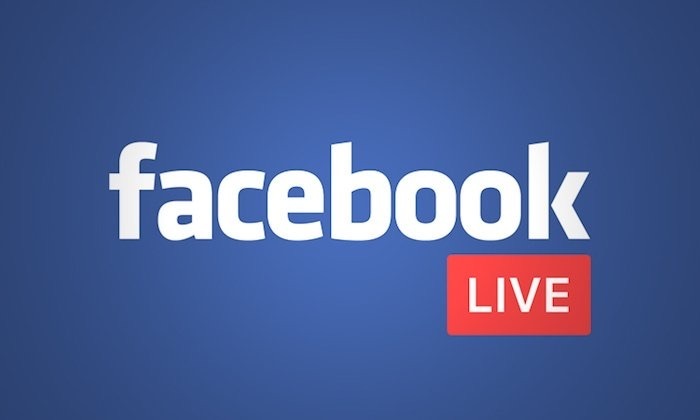 HELP NEEDED! We need bus drivers to transport our students to school and activities, food service, custodians, and technology help Apply in person or online:
https://www.applitrack.com/buhlerschools/onlineapp/
Call the district office for more information - 620-543-2258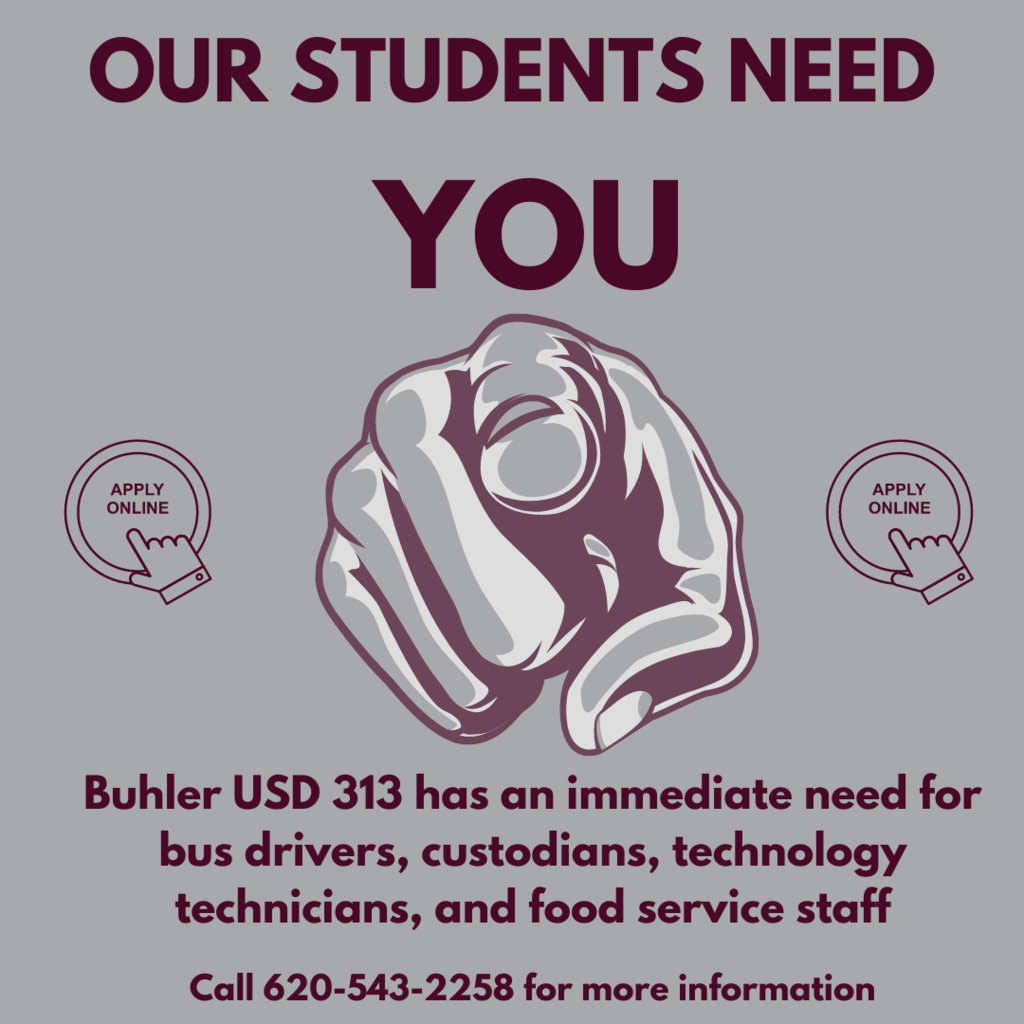 Yesterday we had the pleasure of informing two exceptional teachers that they are being nominated for the Kansas Horizon Award. Our nominees this year are Ms. Katelyn Stoss, music teacher at Plum Creek Elementary, and Mrs. Nicole Menard, English/Language Arts teacher at Buhler High School. Congratulations to these two and good luck with your applications! See below for details regarding the Kansas Horizon Award. "The Kansas Horizon Award program identifies and recognizes representatives of excellent teaching in the elementary and secondary classrooms of the state. The mission of the program is to recognize exemplary first-year teachers who perform in a way that distinguishes them as outstanding." #Bexceptional #CommittedtoExcellence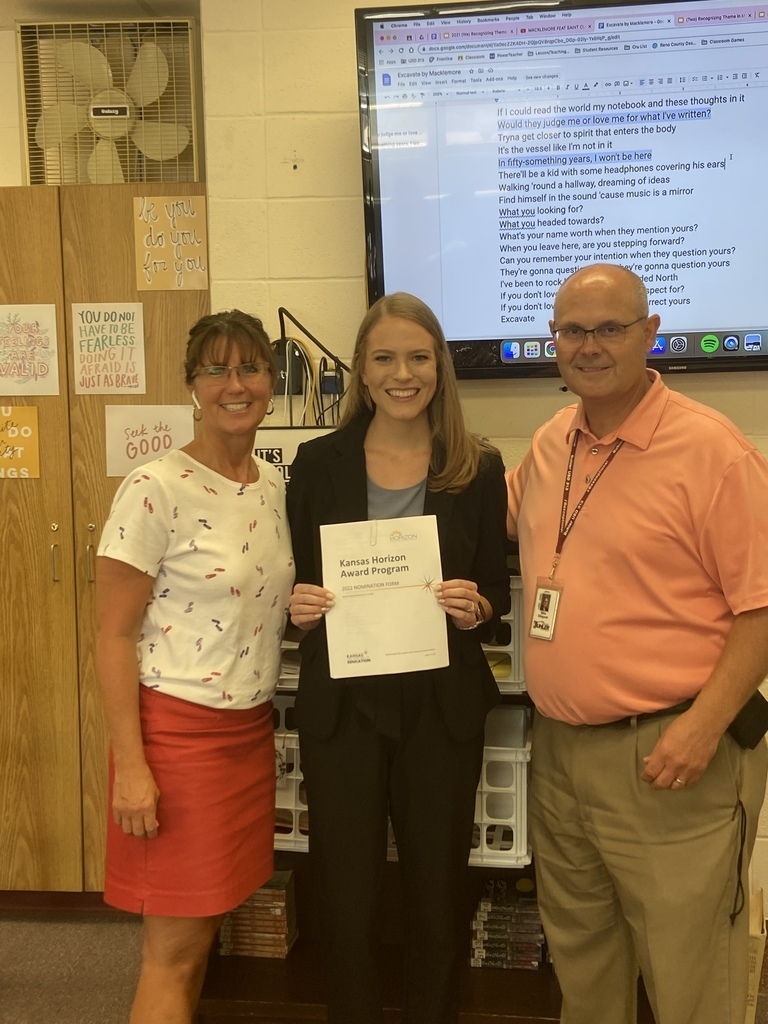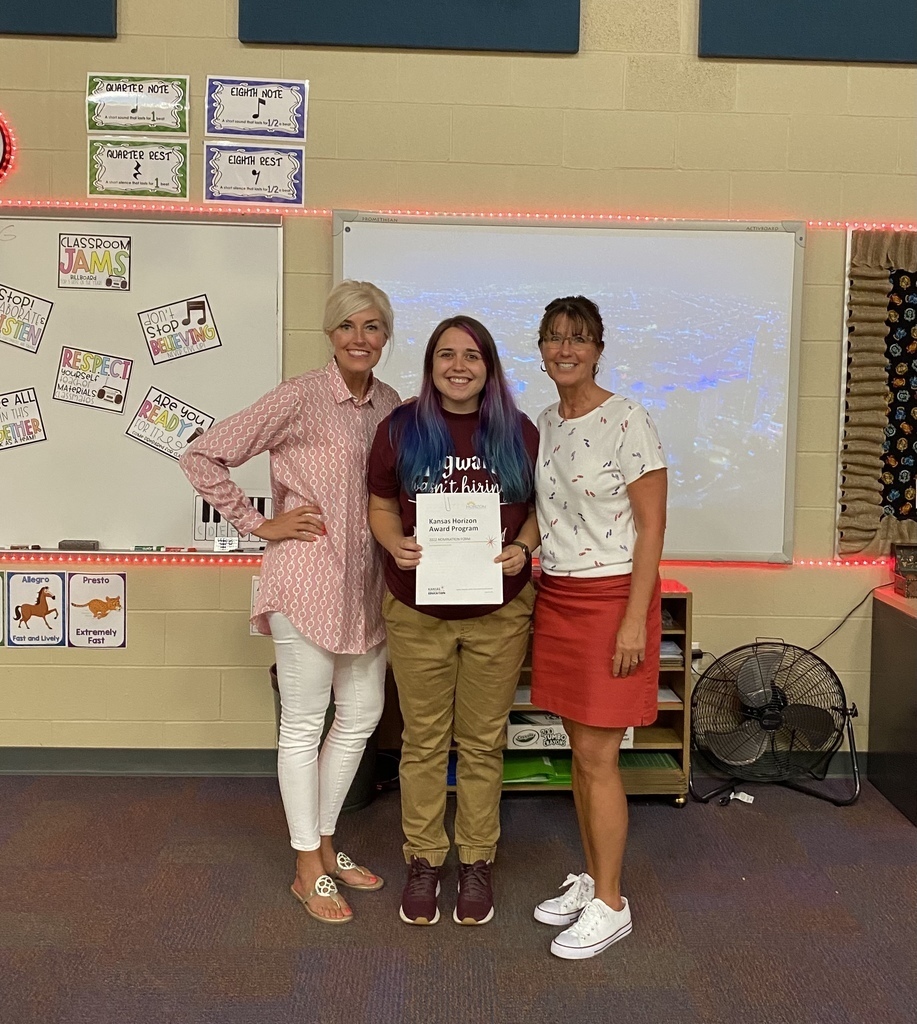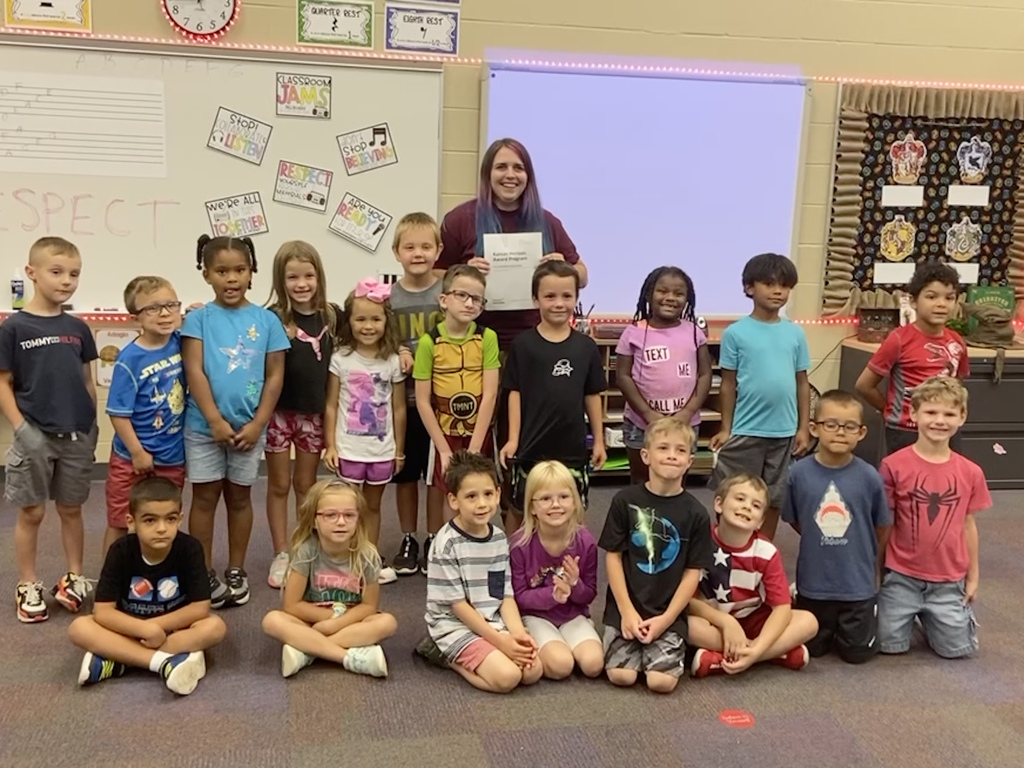 IT'S A GREAT DAY TO BE A CRUSADER!
Aug. 24 - Buhler INV - JV Tennis Results: 1 singles - Sienna Douglas - 2nd 2 singles - Jaelyn Anderson - 3rd 1 doubles - Brynlee Frank / Jaiden Gillette - 2nd 2 doubles - Mady Tanksley / Ashlyn Coker - 2nd Team: 2nd

Families, explore this website together as you begin to discuss future career options. Guardians and other close family members are student's first career counselor and this is a great resource to start with.
https://hirepaths.com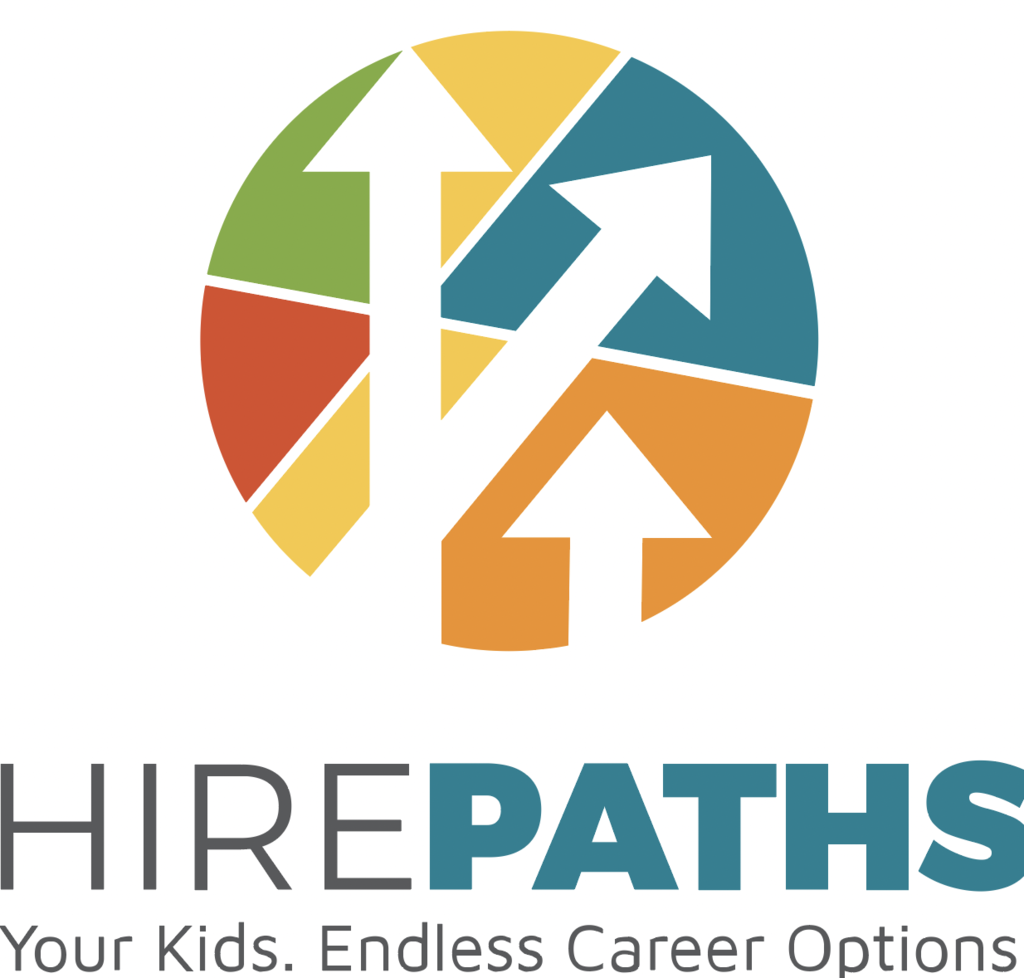 Meals continue to be free, excluding ala carte, this year. If your student is not interested in the main meal and brings a sack lunch, they must pick at least 3 items from the list below in order for it to count as a fully reimbursable meal.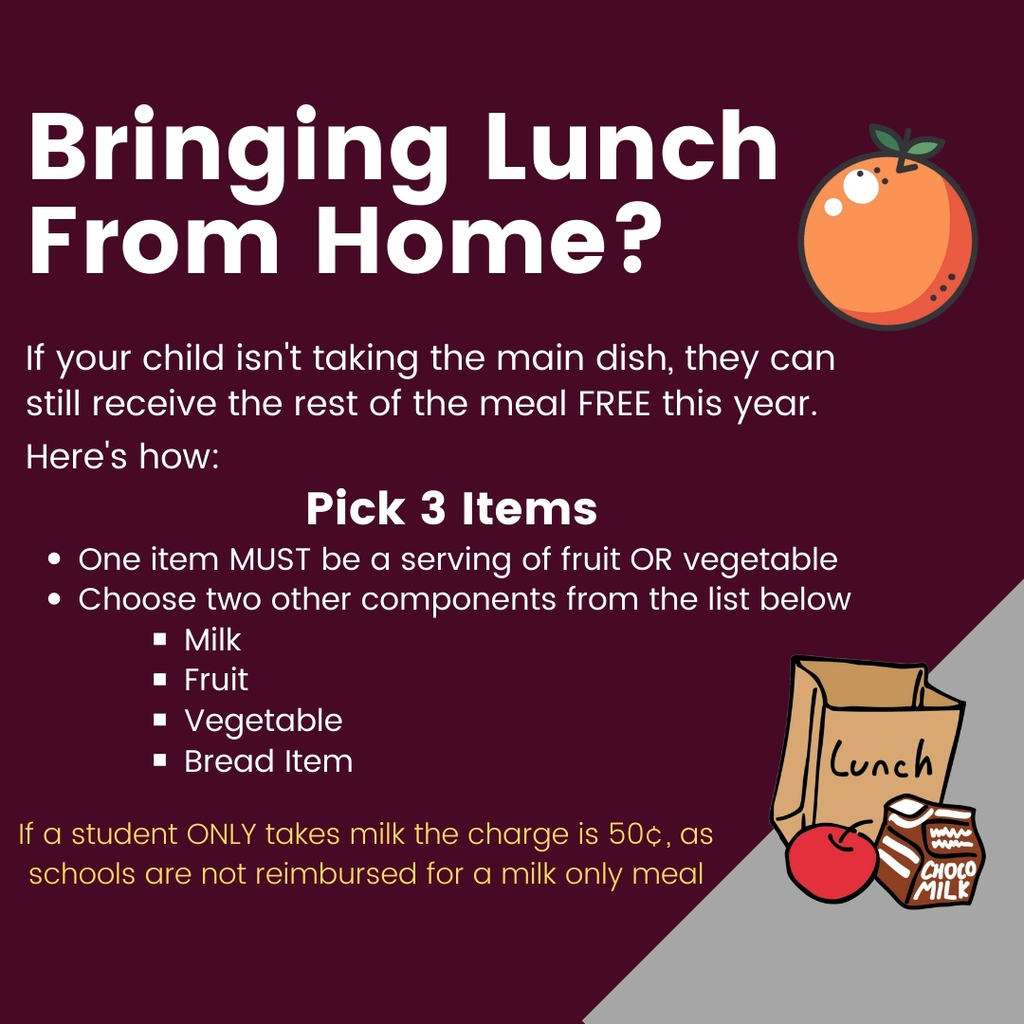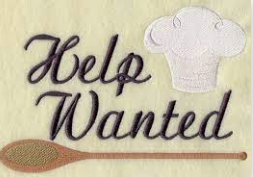 We are so excited to welcome our students back tomorrow morning! This message is to communicate to parents and students that due to Federal Law all individuals riding in a school vehicle including busses are required to wear a facemask. If your student is using our transportation, a facemask will be required before boarding the bus.

School starts TOMORROW! Make sure you have our new app! Personalize the app by selecting schools your students attend as favorites and allow push notifications. Lunch menus, events, news, and live feed all in one spot! Download the app on Android:
https://bit.ly/3cEXStU
or iPhone:
https://apple.co/3zmElrI
.
Driver Education enrollment and informational forms are now available at BHS in the counseling office. Course runs from September 20 to October 13. Must have instructional permit to enroll in the course. Additionally, Masks will be required in the driver education vehicle.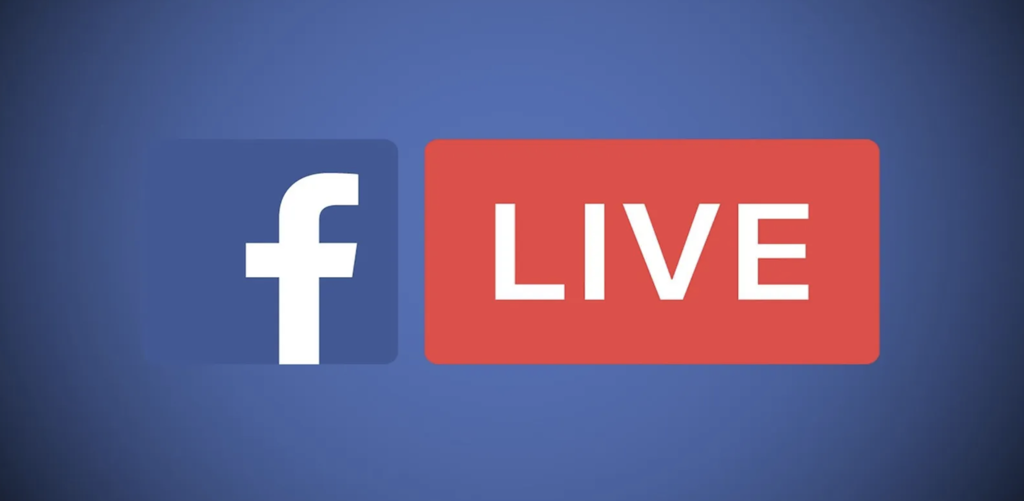 Beginning August 3, on-site students may access their tentative 2021-22 schedule in their PowerSchool account. If a student has an incomplete schedule (an hour without a class scheduled), the student may email the appropriate counselor. Students with complete schedules that want to inquire about a possible change, must have a valid reason and may email beginning, August 4. Include the reason for the request in the email for consideration. All requests must be made by August 11, as the counselors will be involved in professional development meetings after that date. This process does not apply to students who have chosen to attend the Ad Astra Virtual Academy. You will be contacted at a later date to create your remote learning schedule. Enjoy the remainder of your summer, Anna Wray--Freshman-Sophomore Counselor Nikole DeWitt--Junior-Senior Counselor